Flamingos!
You can become part of something PINK! Castle of Dreams Junior Volunteers are working on a "Flamingo Invasion" to raise money for Castle of Dreams Animal Rescue located in Keyport NJ. So…if you have a friend, relative, or neighbor whose lawn needs a splash of "pink" (and has a great sense of humor) you can purchase a Flock of Flamingos that will land on their lawn.
Here's how it works: You purchase a flock of flamingos (suggested minimum donation of $10). Under the cover of darkness, the Castle of Dreams Junior Volunteers will visit the front lawn of your choice and deliver 20 pink flamingos, with your personal greeting. (flockings available in: Holmdel, Hazlet, Keyport, Matawan, Aberdeen, Middletown – other areas may be taken into consideration). The birds will remain on their lawn for 24 hours then our Junior Volunteers will remove and move to the next flocking. Those receiving the flock will have the opportunity to make a donation to Castle of Dreams.
Flocks are limited so order ASAP! This is your chance to have fun, make someone laugh, deliver a special message and help the Junior Volunteers raise money for homeless, helpless abandoned dogs.
Click the links below to download the Flamingos form in .png or .pdf format:
Become a Codar Volunteer!
If you want to GET INVOLVED, if you want to MAKE A DIFFERENCE, if you want to SAVE A LIFE, then Castle of Dreams is the rescue for you! With your help, we can continue OUR MISSION TO SAVE LIVES!
If you would like to learn more about becoming a Castle of Dreams Volunteer, head over to our Volunteer Page.
Then you can fill out a Volunteer Application and get started with Castle of Dreams Animal Rescue!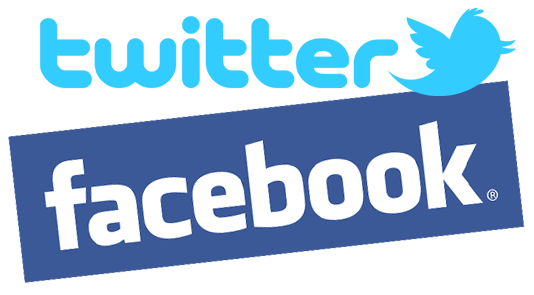 You can also show your support by liking our Facebook Page and following us on Twitter! You will get all our status updates, links to all the videos and photos we post, and information about all of our upcoming adoption days and events. Also be sure to check out our YouTube Page for all our volunteer-created Castle of Dreams videos! You can also follow us on Pinterest and see photos of our adopted and adoptable pups on Instagram!
New Look, Same Great Rescue!
Castle of Dreams has a new look! We're in the process of re-branding, to the left you will see our new logo that will be featured on all Castle of Dreams documents, flyers, videos, newsletters etc. We are updating our website, our flyers, and our social media pages to reflect this new look, with both the logo and the color scheme.
We have some exciting changes at Castle of Dreams this year. Join us in welcoming the new board members that bring an array of experience, talent and new ideas to the organization. We'll be appointing coordinators over the next few months to help manage operations and promote our mission of saving lives. We're also working on new fundraising ideas and events that will occur throughout the year.
Castle of Dreams Animal Rescue...new look, same great rescue and aiming to be even better!
Our Newsletter

New! Check out our January 2014 Newsletter! Want to receive future Newsletters from Castle of Dreams? Click here to join our mailing list! Missed a past Newsletter? You can view it in the Archive!
Share Your Adoption Story With Us!
Did you adopt from Castle of Dreams? Do you have a happy ending story that you'd like to share? You can have your adoption story added to our Happy Endings section. Just follow this link and fill out the form with your pet's name and your adoption story. Don't forget to include pictures of your new family member!
Will You Join Us?
Join the Fight! Save A Life! Become a Volunteer!
Spring Tricky Tray Program
Get a sneak peak of our program for the Spring Tricky Tray to benefit Castle of Dreams Animal Rescue. Castle of Dreams Animal Rescue truly makes dreams come true for all animals rescued through our organization. We save animals from various high kill shelters and place them in our network of foster homes.

Click on the cover image on the left to preview our Spring Tricky Tray Program in .pdf format. To download, right click on the image and select "Save Link As" (Firefox, Chrome), "Save Target As" (Internet Explorer), "Save Linked Content As" (Opera) or "Download Linked File As" (Safari).

Chance to win magnificent prizes. Assorted array of gift baskets and big ticket items, 50/50, door prizes, and lots more.
Saturday, March 12, 2016
Doors open at 6:00 pm
Drawings promptly begin at 8:00 pm